Our Family Craft Group meets on Saturdays at 1pm and the children - and their parents or carers - enjoy making a
wide range of items.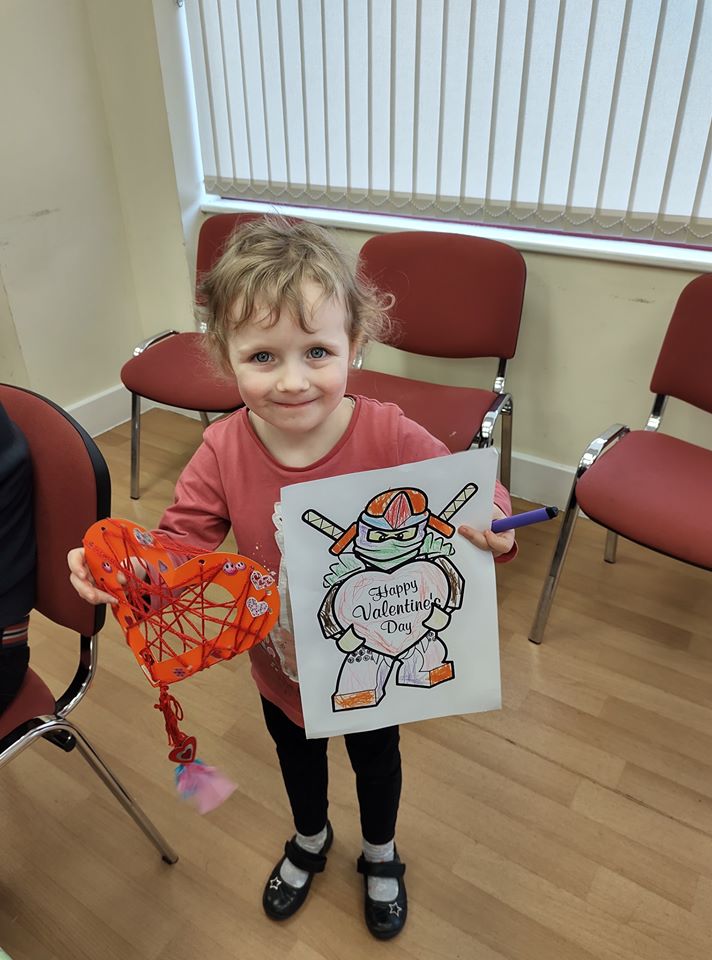 Just before Valentine's Day we had good fun making heart dream catchers, cheerio bird feeders and "I love you this much" cards.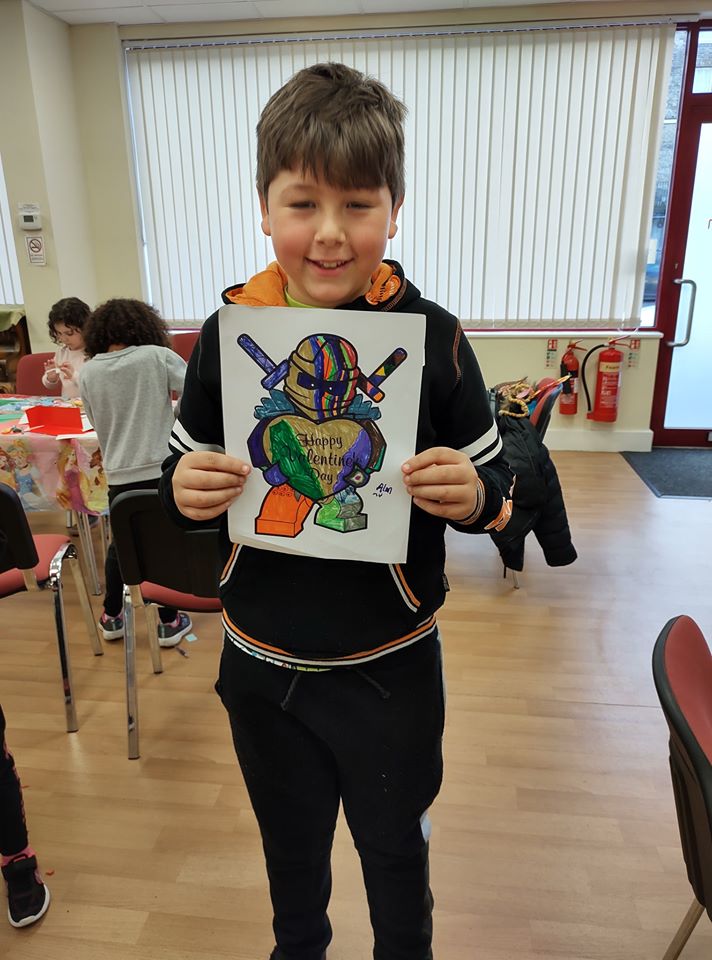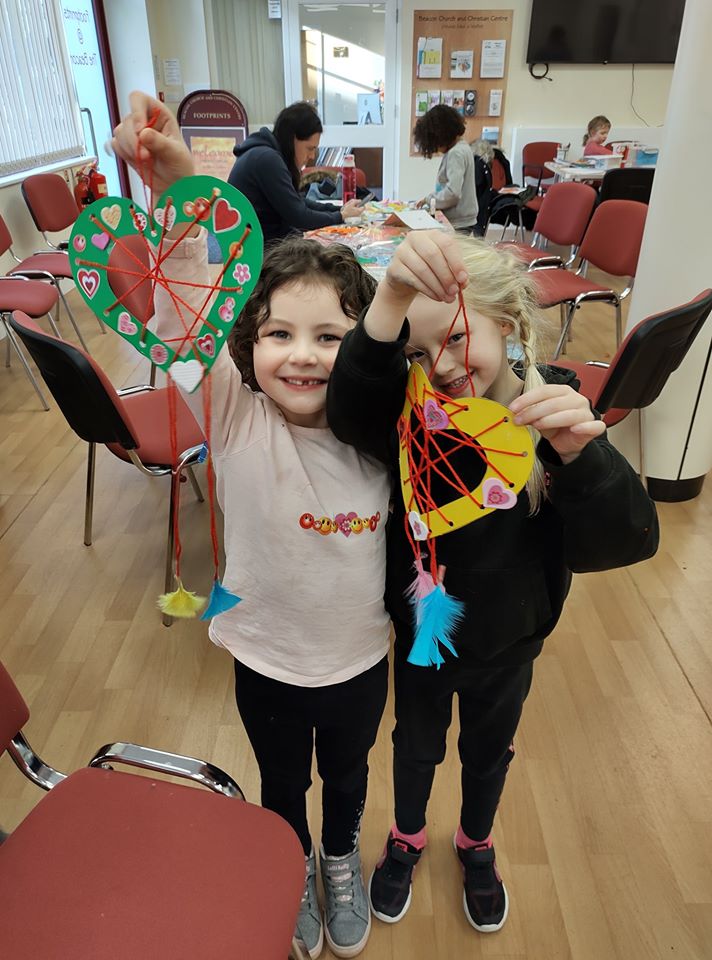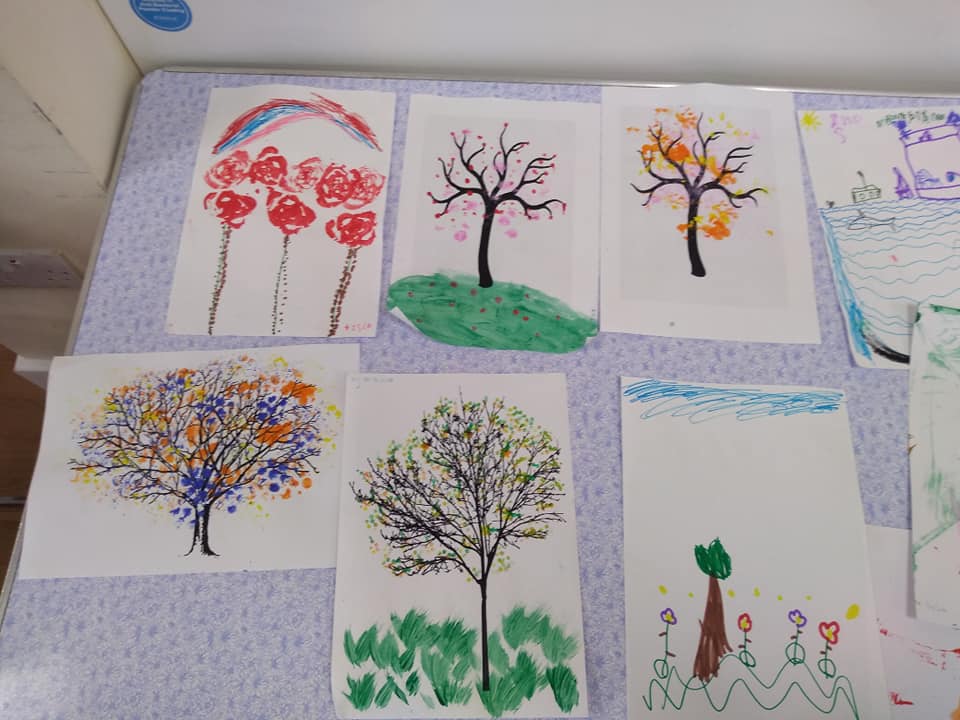 We had such a creative time at our January session. Well done everyone! We created enough pictures for an art gallery! We used bubble wrap, string, cotton buds and even celery!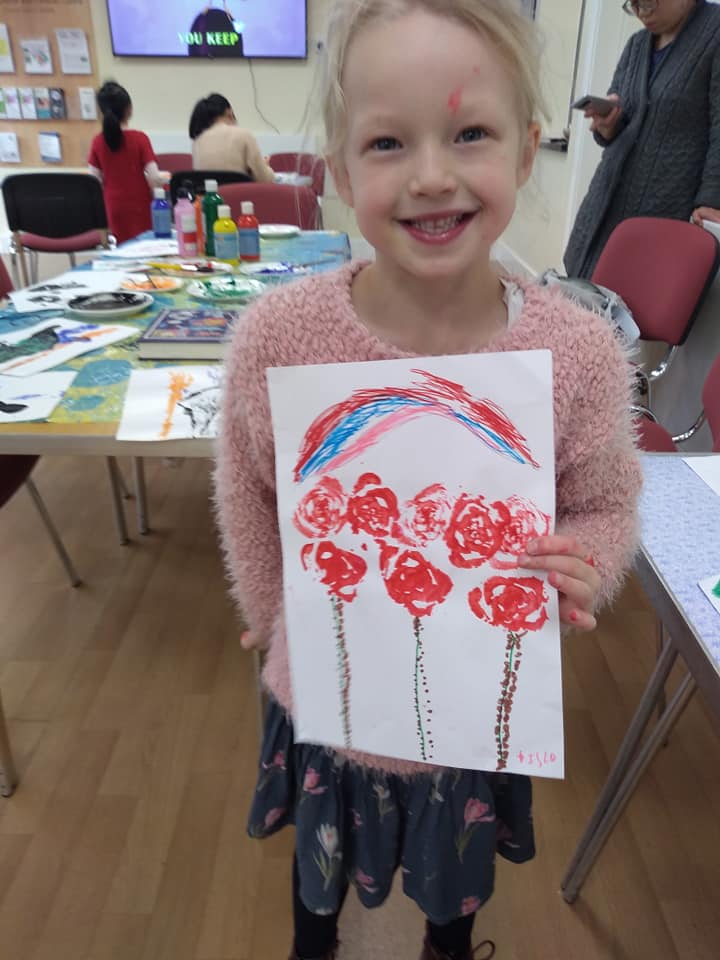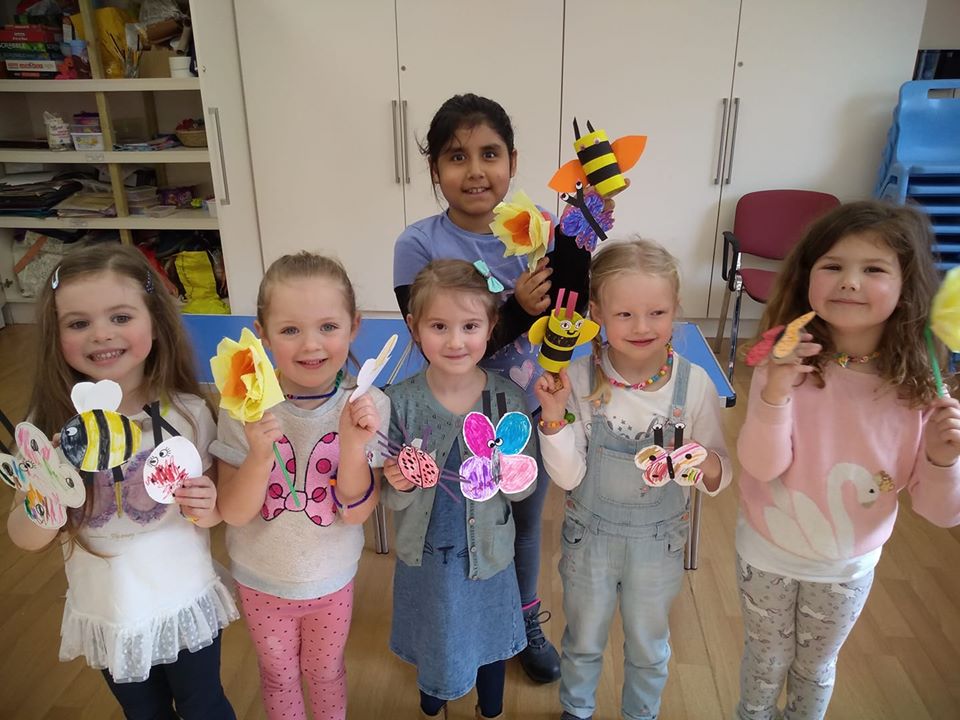 You are very welcome to come along and join us at these sessions.