Welcome to The Beacon Church and Christian Centre website.
"The Beacon reflects Christ's light, shares God's love and serves the community."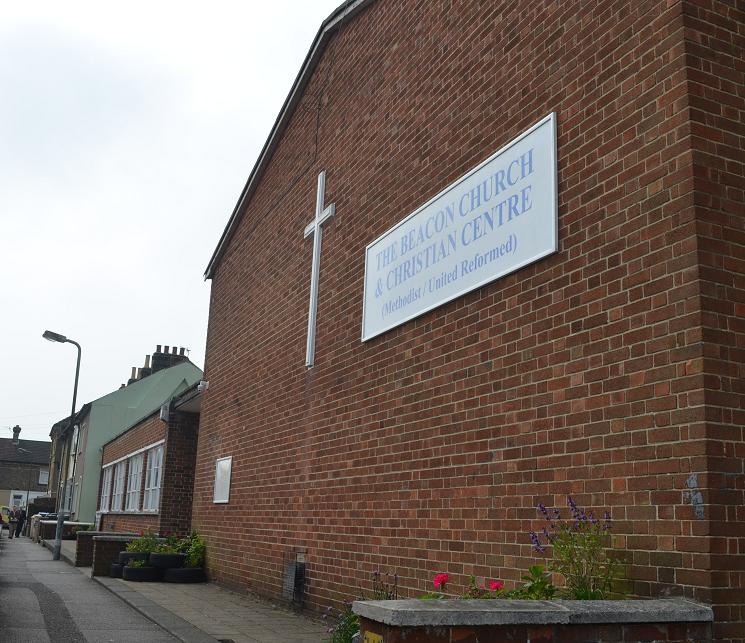 The Beacon Church is a Methodist/United Reformed local ecumenical project and was formed in September 2003 when the congregations of three churches in Dover - the Methodist churches at London Road and Tower Hamlets and St Columba United Reformed Church - joined together.
We welcome everyone to come and share in God's love.
Our Minister is the Rev Miriam Moul and our Deacon is Deacon Michelle Legumi.
Our Sunday services take place at 10.30 a.m.
We are a Fairtrade Church.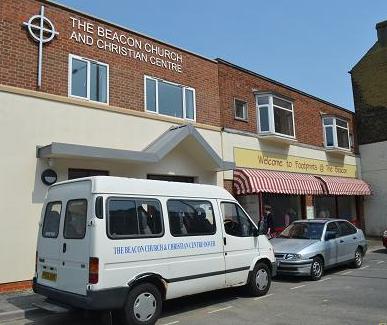 We converted two former shops on the London Road frontage of The Beacon into a new centre, called Footprints @ The Beacon, to serve the community. A craft group, coffee mornings, Holy Communion and prayer groups, cooking on a budget and a youth coffee bar all take place there along with a support group for people with Alzheimers and their carers. See the "Activities" section of this website for more information.

Please come back and visit our website again soon, and keep up to date with what is happening at The Beacon. Please click on the links in the menu to the left.
We have a Facebook page: Footprints@TheBeacon
You can also follow us on Twitter: @beacondover