"The Beacon reflects Christ's light, shares God's love and serves the community."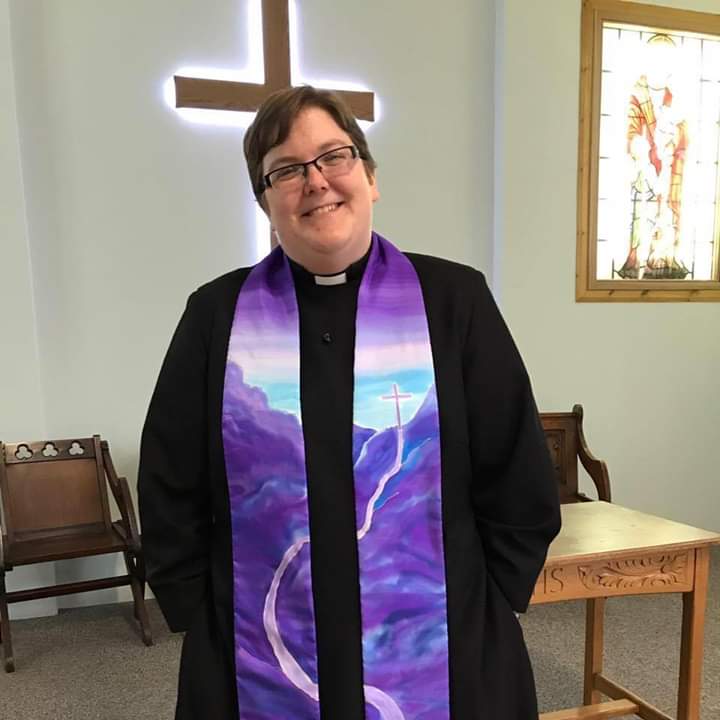 Welcome to The Beacon Church and Christian Centre in Dover.
Our Minister at The Beacon is the Rev Miriam Moul and we are also pleased to have Deacon Michelle Legumi with us.
A warm welcome awaits you at any of our services and activities, details of which can be found on this website.
FOOTPRINTS @ THE BEACON is in London Road, in the lay-by near the junction with Beaconsfield Road (CT17 0SS)

THE CHURCH / HALL is in Bartholomew Street, a turning off Beaconsfield Road (CT16 2LH)
You can use either entrance to access our church for Sunday morning worship, although the London Road doors are locked once the service begins.
If we forgive people, do we become vulnerable? Are we ready to become "a bit strange" or even foolish for God? Can we cope with the unexpected? Click here to read more.
Preachers for the next few Sundays are:
Sunday 26 January - Café Church with Deacon Michelle Legumi (coffee served from 10am)
Sunday 2 February - Rev Paul Dean (Holy Communion)
Sunday 9 February - Rev Jeanette Lambrick
Sunday 16 February - Café Church with Mr Ian Couchman
Sunday 23 February - Rev David Hinchliffe (chair of the South East District of the Methodist Church) and Rev Miriam Moul.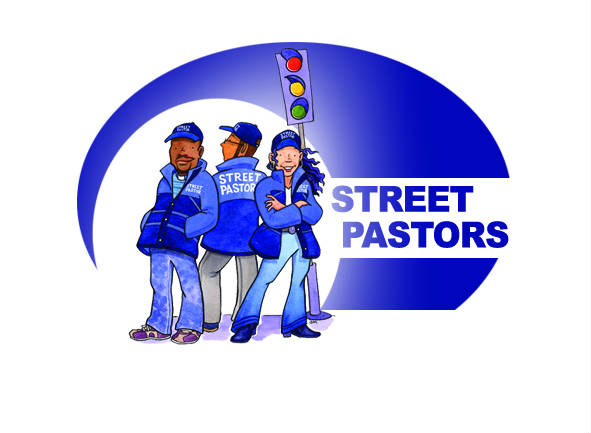 This Saturday 18 January a coffee morning is being held at Footprints, from 10am to 12 noon, in aid of the Dover Street Pastors. Please come and support this very worthwhile project. All are welcome.
The Beacon is one of the churches in Dover which welcomes people who have nowhere to live or sleep during the winter months. The Night Shelter project, organised by Dover Outreach Centre, has become vital for those who would otherwise be faced with very cold conditions outside. One night a week, they can come and have a hot meal and a warm night in our church, and the same facilities are provided at other churches in Dover throughout the week to ensure there is somewhere to stay seven nights a week from December to February. Last year around 30 people a night were accommodated at the night shelter. We are grateful to the volunteers who give up their time to run this project.
Sunday 19 January to Friday 24 January is the Week of Prayer for Christian Unity, and it starts with a United Service and Agape on Sunday 19 January at 3pm at Charlton Church. The speaker is the Rev Laura Moncaster, and you are invited to bring a small plate of food to share. The theme of the week is "Unusual Kindness". Coffee mornings are then held throughout the week at St Mary's Parish Centre from 10.15am, and they include a time of prayer at 10.45am, led by representatives from different churches. On Monday it's the Baptist Church, on Tuesday St Paul's RC Church, on Wednesday the Methodist Church, Thursday it's the turn of St Peter and St Paul from River, and finally on Friday it's The Ark and Living Well. The week's activities are organised by Christians Together in Dover and for more details, click here.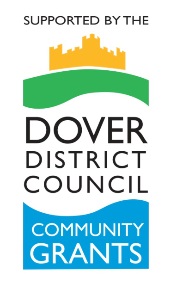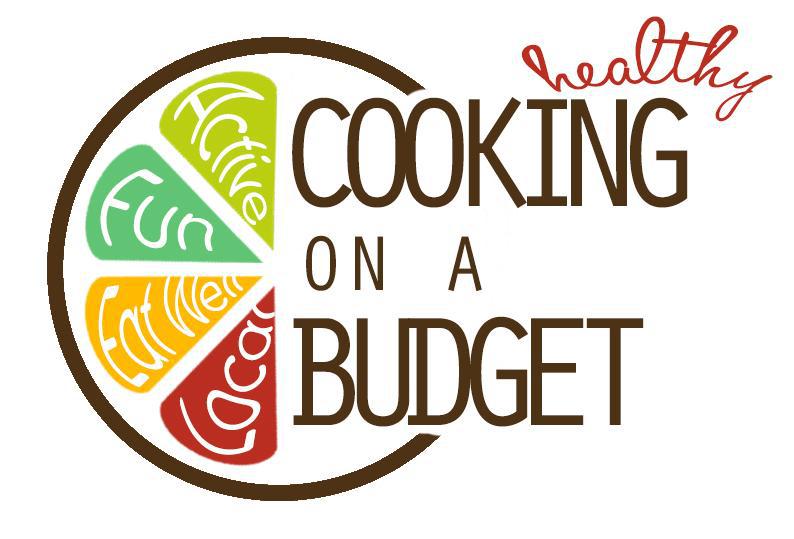 Do you want to learn how to cook healthy meals from scratch?
We have just the thing for you!
A new Cooking On A Budget course is being held at The Beacon starting on 4 February. The course, which runs for six weeks from 10am to 1pm each Tuesday in February, is supported by Dover District Council Community Grants scheme, and we are very grateful for that funding. The course is free to those who take part, but there are only six places so contact Deacon Michelle Legumi on 01304 206613 or email deaconmichellelegumi@gmail.com
Are you struggling with money and need help in setting a budget for your spending?
Help is at hand - right here at The Beacon.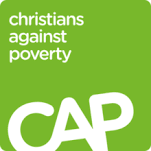 A new Christians Against Poverty money course is being held in Footprints @ The Beacon in March. It's on Wednesdays at 7pm on 4, 11, 18 and 25 March. People have found these courses really useful in the past. One said it had changed their life for the better, another said they were much better with money after being on the course, and another said the course was not as frightening as they thought it would be, with really friendly staff. Booking for the course is essential. Please call or text 07422 940814. You can find more details on the Dover Money Course Facebook page here.
Help us, please!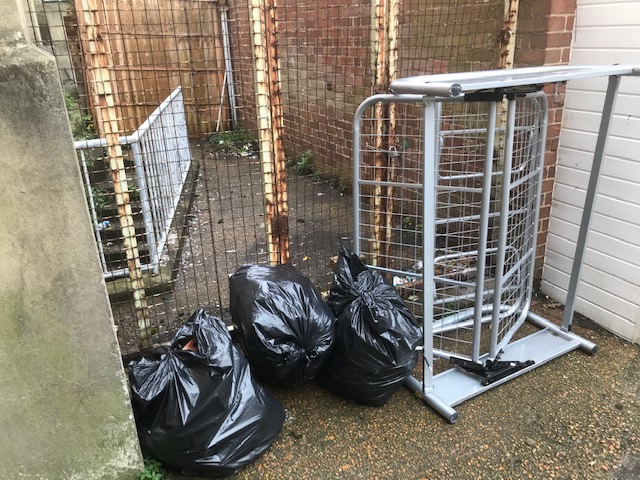 A good deal of our work is concerned with helping the community, meeting the needs of the most vulnerable, and providing support for those in need. One of our initiatives involves cleaning up and clearing the London Road area.
In return, we would be grateful if the community would respect our buildings and property. In recent months there have been an increasing number of incidents involving litter, fly-tipping, dog-fouling, drug-taking, drug-dealing and the use of our car park as a toilet. We have had mattresses, a bed-frame, drinks cans, food containers, shopping trolleys and bags of rubbish as well as many other items dumped on our land. We have been left with the task of clearing it all up, and getting rid of it, which is costly.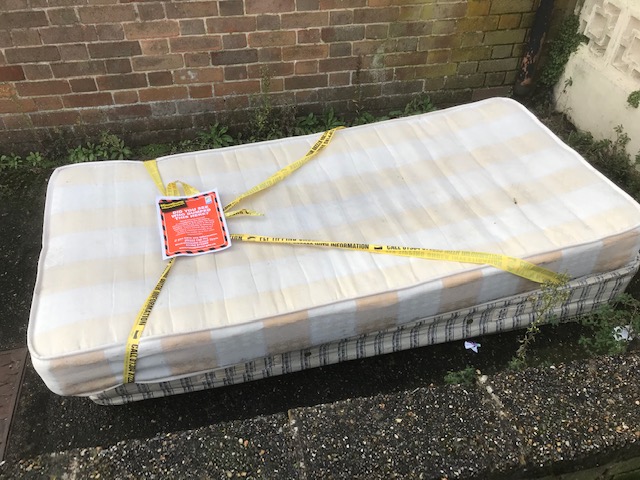 We are working with Dover District Council's environmental health team to track down offenders and for them to be contacted by the authorities where possible, either to be warned about their behaviour, or to have legal action taken. Council officers took documents away from the bags of rubbish (pictured above) which contained names and addresses. And at the moment we are working with the council to provide evidence as to who dumped these mattresses (pictured right).
We are a Christian church sharing God's love with everyone, but we also stand up against what is wrong.
So please help us to keep the area clean, and please don't abuse our premises. Thank you.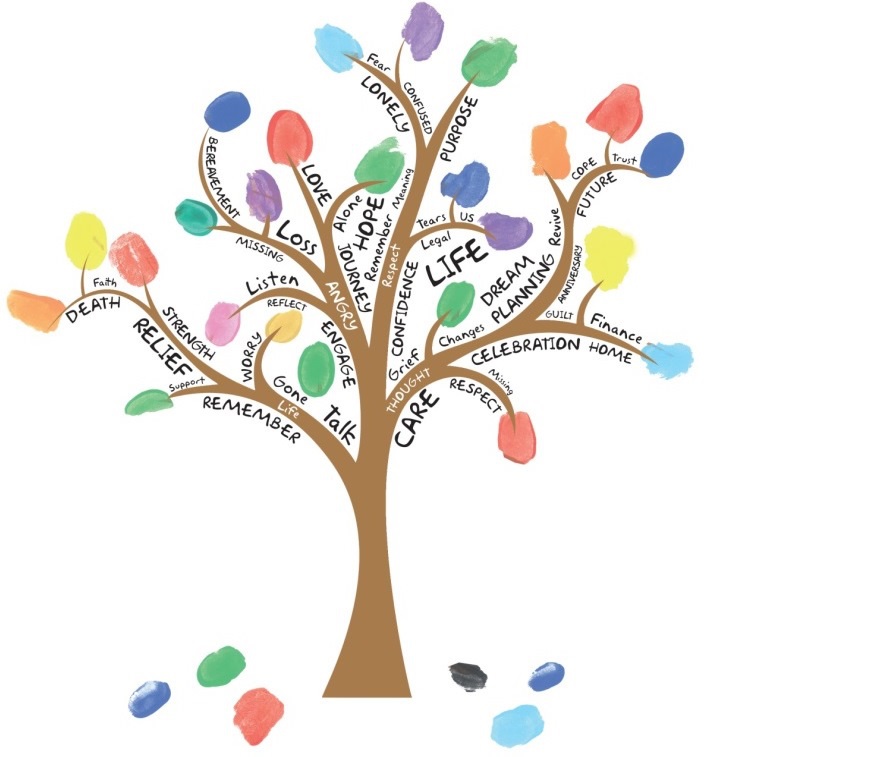 Bereavement Support Group
If you're feeling sad, lonely or at a loss following a bereavement, come along and have a coffee and a chat in the crypt of St Peter and St Paul's, Charlton Church, in St Alphege Road, (off Frith Road) Dover CT16 2PU on the first Monday of each month from 7 to 8.30pm.
For further information call 07881 948459, email petra.kerr@gmail.com or click on the Facebook Group Moving With Grief
Looking back ...
On Sunday 15 December our Nativity Service included a play by Creative Church called "Stable Memories" which took a fresh look at the first Christmas Day. It took place on Jesus's first birthday, with the Angels, Shepherds and Wise Men all coming to wish him a happy birthday, and remembering what had happened the year before when they saw him in the stable in Bethlehem.
In the evening we held our annual Candlelight Carol Service, with many of our favourite carols as well as traditional and contemporary readings reminding us of the true meaning of Christmas, why Jesus came and the opportunities it gives us to show God's love to others.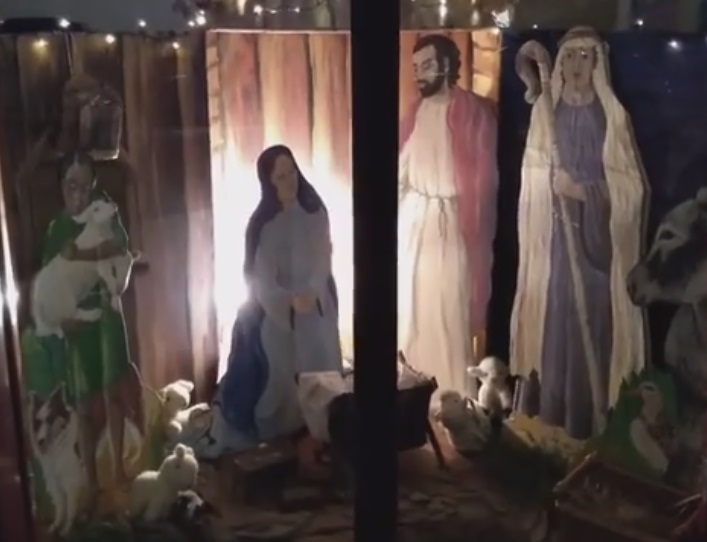 On Christmas Day Deacon Michelle led our family service when we thought about the Light that came into the world when Jesus was born, and - with the aid of glow sticks - we recalled how sometimes we have to be broken to see that Light, and how He comes into broken situations.
We are grateful to Glenys and Paul Jeff for creating this beautiful Nativity Scene in the entrance to Footprints. Click here to watch a video of it
Letter to Prime Minister Boris Johnson:
The President and Vice-President of the Methodist Conference have written to the Prime Minister asking for clarification on key issues including climate change, poverty and social cohesion.
Congratulating him on "being given the responsibility by the British electorate to form a government" they have assured him of the prayers of the Methodist people as he takes on that responsibility.
"Churches are rooted in communities around Britain," they said. "It is our task to emphasize, from our ground level experience of British society, issues which we believe must be seen as key priorities."
To read the full letter, click here.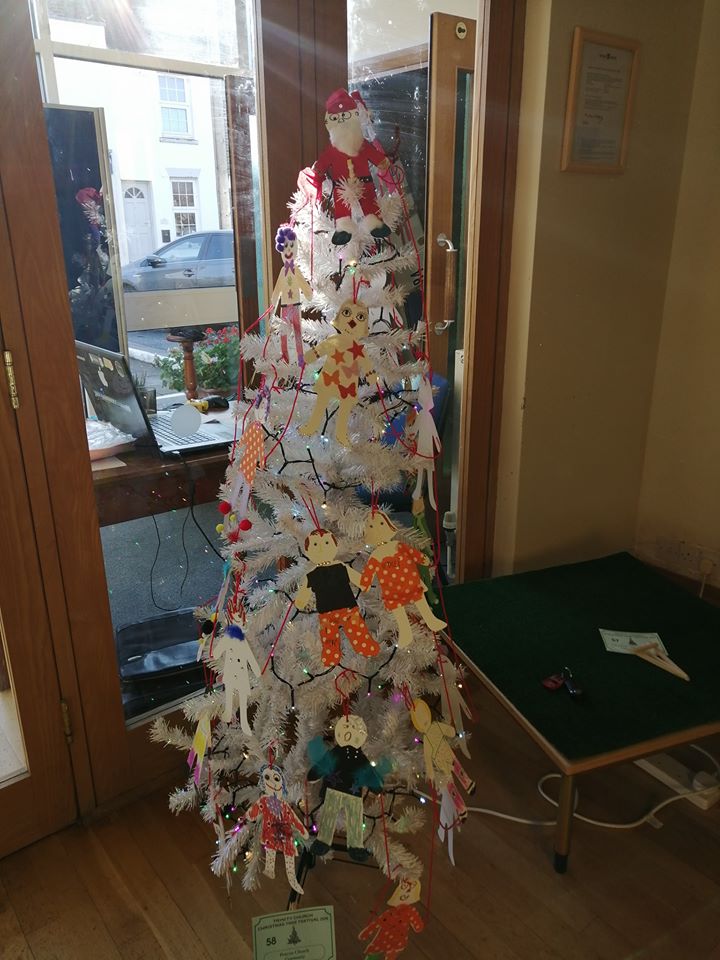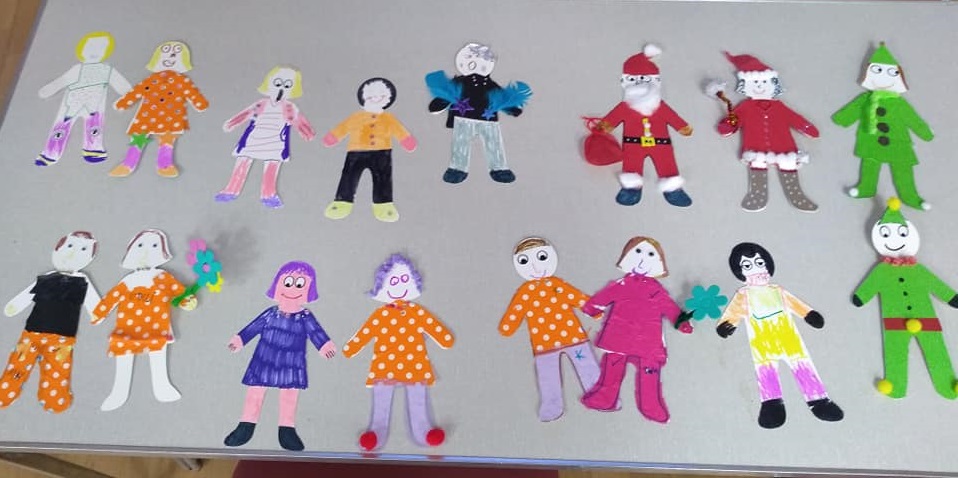 Our friends at Trinity Church, Deal, held a Christmas Tree Festival in early December with a range of interesting and ingenious trees on display.
We at the Beacon submitted a "Community Tree" (pictured left). Our Toddlers and Craft groups created people for the tree.
Why not come along to our Toddlers Group (Thursdays) and Family Craft Group (Saturdays) and join in the various activities that are organised. We look forward to seeing you.
We were pleased to welcome two pilgrims who called in at Footprints on Sunday 1 December. They had walked from Italy and were on their way to London, calling in at Canterbury Cathedral on their way. People attending the Community Lunch had an interesting chat with them.
Thanks to all our members, and others connected with our church, who supported the Love In A Box project and brought more than 40 boxes filled with goodies to send to children in other countries who would not otherwise receive any gifts at Christmas. To learn more about this project, watch this very moving video here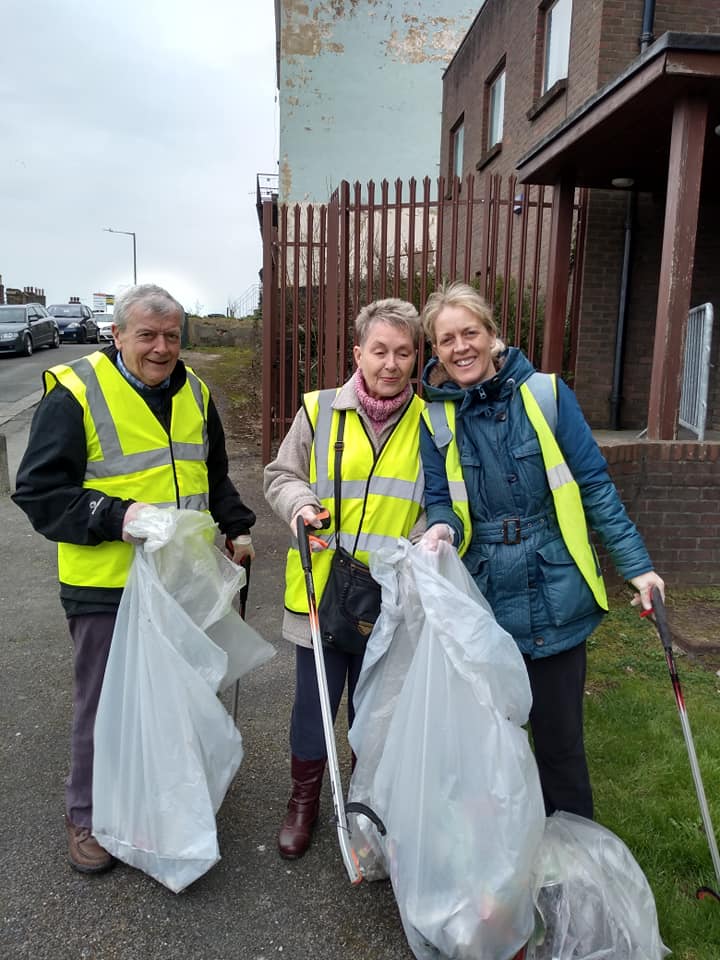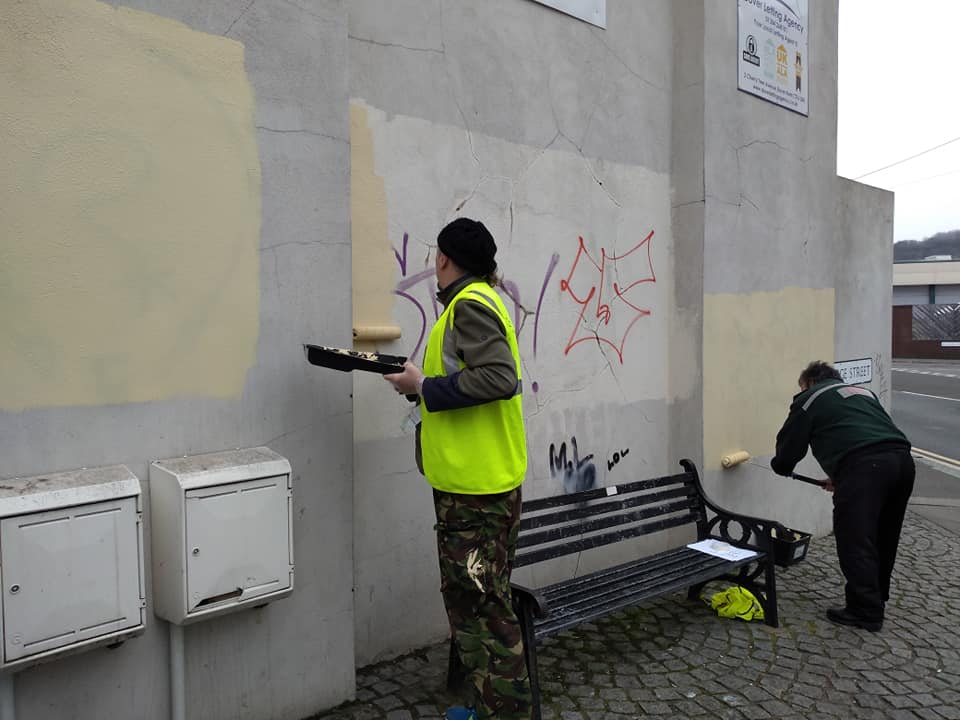 The Beacon is at the forefront of a campaign, led by Deacon Michelle, taking a pride in our environment, particularly in the London Road area of Dover.
We had a day of activities, working with local residents and tradespeople, in March to clear away litter, remove graffiti and generally make the area look more attractive. We are grateful to all those who took part, and we look forward to more sessions in the future.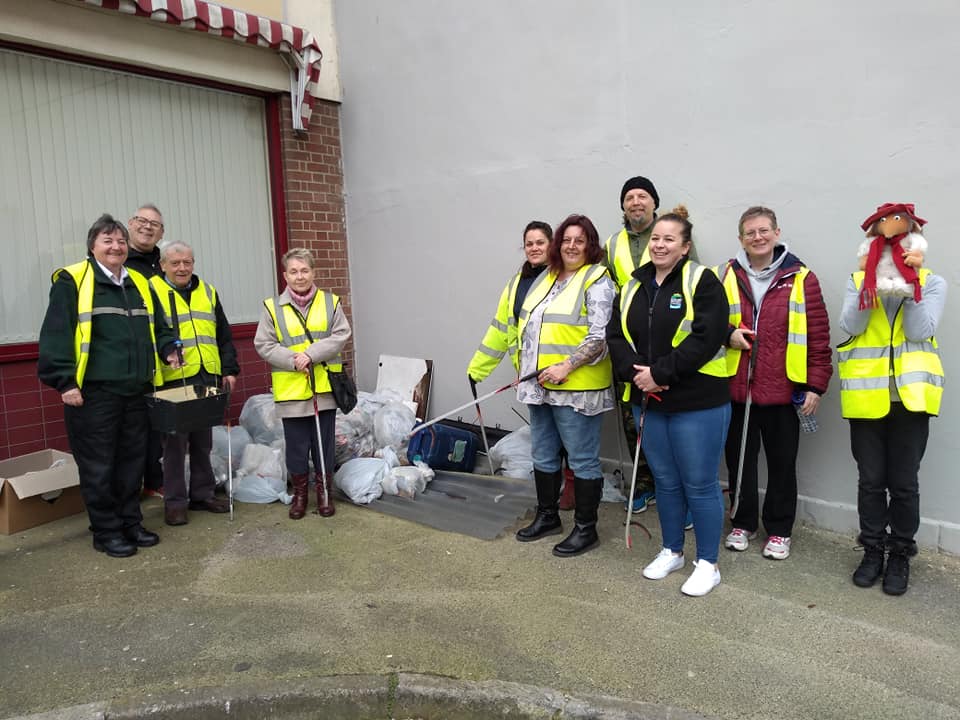 We had a very challenging and thought-provoking time during Lent in preparation for the excitement of Easter Day. Our thanks to Miriam, Michelle and Dave for leading our thoughts especially at the discussion groups at their home. We joined with our Christian friends at River for the Holy Communion service on Maundy Thursday, and on Good Friday several families and children joined in an afternoon of activities.
Our hall was beautifully decorated for Easter Sunday when Miriam and Michelle led our worship and we shared in Holy Communion. It was good to welcome some visitors to our service that day.
The presentation of prizes to the winners of the latest Beacon Church Art Competition took place on Saturday, 10 March. The theme of this year's competition was "Creation" and we are pleased to have received so many entries.
Around 30 people were supported by the Night Shelter which took place at churches around Dover - including the Beacon - during the winter months (2018-19), providing warmth, food and shelter for those who might otherwise be sleeping rough. We are pleased that a number of them accepted help in various ways during that time and some have been rehoused, while others are awaiting dates to move into accommodation. Thanks to all the volunteers who helped with this initiative.
Thanks to everyone who supported the coffee morning on Saturday 20 January which raised more than £120 for the Winter Night Shelter.
We started our New Year with the annual covenant service led by the Rev Miriam Moul on Sunday 7 January.