"The Beacon reflects Christ's light, shares God's love and serves the community."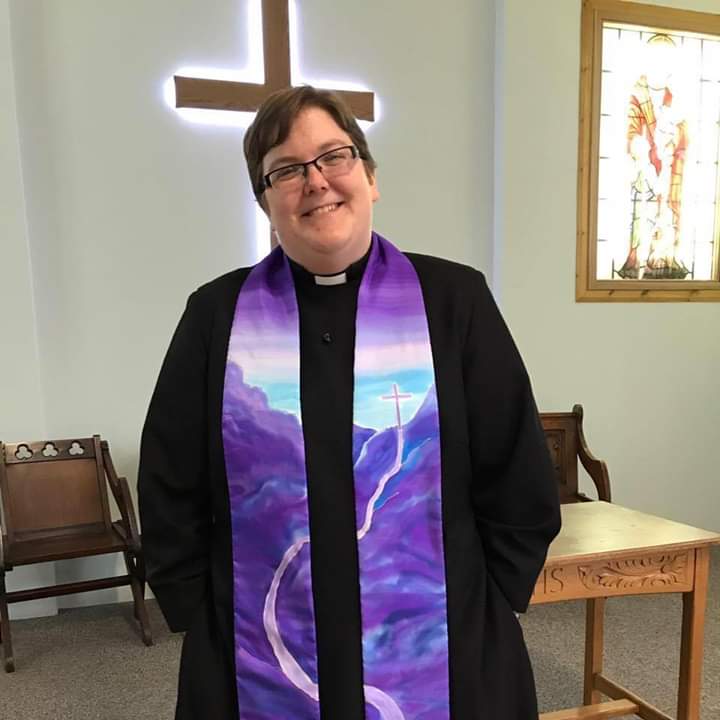 Welcome to The Beacon Church and Christian Centre in Dover.
Our Minister at The Beacon is the Rev Miriam Moul and we are also pleased to have Deacon Michelle Legumi with us.
Our Superintendent Minister is the Rev. Emmanuel Aggrey-Ogoe, and the Supernumerary Ministers are the Rev. Harvey Richardson and the Rev. John Lines MBE.
A warm welcome awaits you at any of our services and activities, details of which can be found on this website.
FOOTPRINTS @ THE BEACON is in London Road, in the lay-by near the junction with Beaconsfield Road (CT17 0SS)

THE CHURCH HALL is in Bartholomew Street, a turning off Beaconsfield Road (CT16 2LH)
Preachers for the next few Sundays are:
Sunday 15 December - Nativity Service with Deacon Michelle Legumi. This will include the Nativity Play "Stable Memories" by Creative Church. You are invited to bring a children's toy - new or used in very good condition - to donate to local children.
Sunday 15 December at 6.30pm - Carol Service by Candlelight
Sunday 22 December - 10.30am Christmas Communion Service conducted by the Rev Miriam Moul
Sunday 29 December - Rev Malcolm Cooper.
We look forward to some interesting and inspiring services and activities during the Advent and Christmas period.
The Family Craft Group Christmas Party is on Saturday (14 December).
On Sunday (15 December) at 10.30am we have a Nativity Service when children from Creative Church will be performing their Nativity Play called "Stable Memories". It begins at Jesus's first birthday party ...
In the evening, at 6.30pm, we have our Candlelight Carol Service.
The Christmas Communion service will be on Sunday 22 December at 10.30am. Deacon Michelle will be leading our Christmas morning worship at 10am. You are invited to bring one of your own unwrapped presents to open.
Please note that our annual Covenant Service will be on the second Sunday of January, (12th) at 10.30am.
The Beacon is one of the churches in Dover which welcomes people who have nowhere to live or sleep during the winter months. The Night Shelter project has become vital for those who would otherwise be faced with very cold conditions outside. One night a week, they can come and have a hot meal and a warm night in our church, and the same facilities are provided at other churches in Dover throughout the week to ensure there is somewhere to stay seven nights a week from December to February. Last year around 30 people a night were accommodated at the night shelter. We are grateful to the volunteers who give up their time to run this project.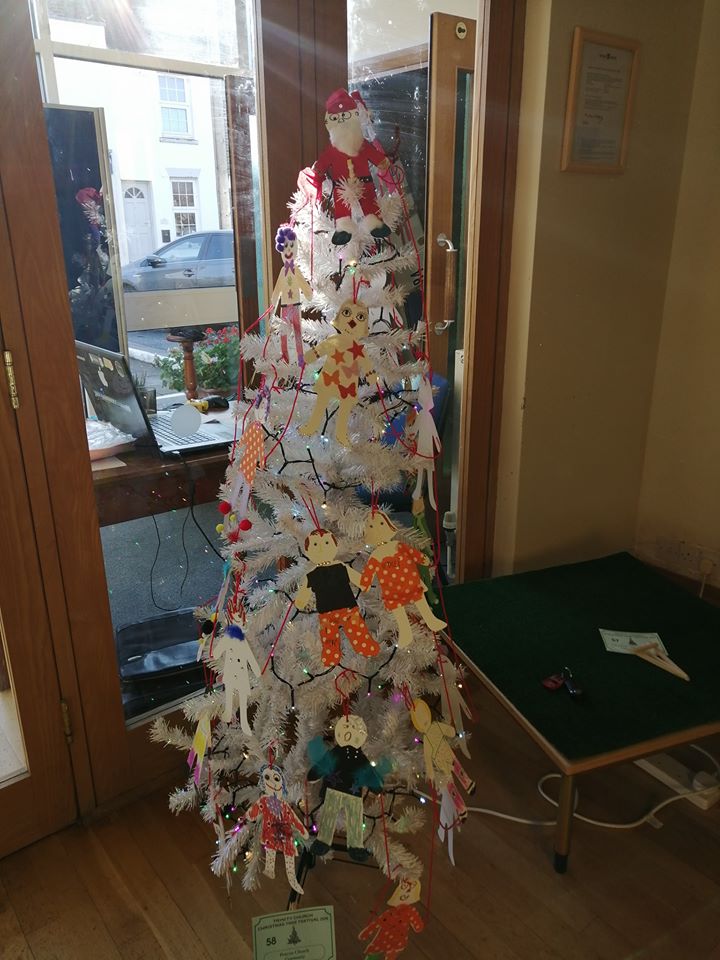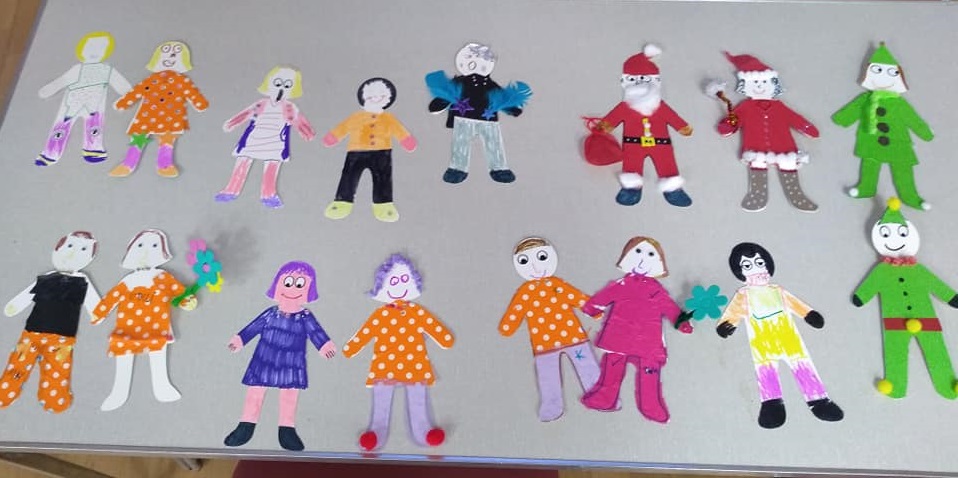 Our friends at Trinity Church, Deal, held a Christmas Tree Festival in early December with a range of interesting and ingenious trees on display.
We at the Beacon submitted a "Community Tree" (pictured left). Our Toddlers and Craft groups created people for the tree.
Why not come along to our Toddlers Group (Thursdays) and Family Craft Group (Saturdays) and join in the various activities that are organised. We look forward to seeing you.
We were pleased to welcome two pilgrims who called in at Footprints on Sunday 1 December. They had walked from Italy and were on their way to London, calling in at Canterbury Cathedral on their way. People attending the Community Lunch had an interesting chat with them.
Thanks to all our members, and others connected with our church, who supported the Love In A Box project and brought more than 40 boxes filled with goodies to send to children in other countries who would not otherwise receive any gifts at Christmas. To learn more about this project, watch this very moving video here
We had a very challenging and thought-provoking time during Lent in preparation for the excitement of Easter Day. Our thanks to Miriam, Michelle and Dave for leading our thoughts especially at the discussion groups at their home. We joined with our Christian friends at River for the Holy Communion service on Maundy Thursday, and on Good Friday several families and children joined in an afternoon of activities.
Our hall was beautifully decorated for Easter Sunday when Miriam and Michelle led our worship and we shared in Holy Communion. It was good to welcome some visitors to our service that day.
The presentation of prizes to the winners of the latest Beacon Church Art Competition took place on Saturday, 10 March. The theme of this year's competition was "Creation" and we are pleased to have received so many entries.
Around 30 people were supported by the Night Shelter which took place at churches around Dover - including the Beacon - during the winter months (2018-19), providing warmth, food and shelter for those who might otherwise be sleeping rough. We are pleased that a number of them accepted help in various ways during that time and some have been rehoused, while others are awaiting dates to move into accommodation. Thanks to all the volunteers who helped with this initiative.
Thanks to everyone who supported the coffee morning on Saturday 20 January which raised more than £120 for the Winter Night Shelter.
We started our New Year with the annual covenant service led by the Rev Miriam Moul on Sunday 7 January.